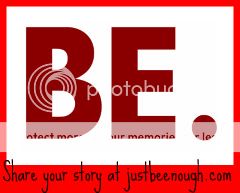 Thing One hates all forms of conformist fun at school.
He's always been that way.
Never one to take part in anything extracurricular.
Doesn't want to be a part of a club, group or team.
Absolutely, positively not interested in school dances, mixers, gatherings.
And has never once in all his years of school experience wanted to participate in a Spirit Week event at school.
Until last week.
His high school had 70's, 80's and 90's day on Tuesday.
And my little nonconformist decided it was the PERFECT time to go to school looking like a punk rock star.
He wanted liberty spikes in his hair.
He wanted a Union Jack t-shirt.
He wanted a studded belt.
He wanted to go all-out in his representation of punk.
We didn't have time to shop for the t-shirt and belt (that's what happens when you wait until the last freaking minute to decide you want to be a punk rocker for a day), but he did his research on how one might spike one's hair and came up with a simple solution: Elmer's School Glue.
Yes. I kid you not.
Glue.
So, Monday night, we undertook a three hour transformation of his hair.
We started with brushing out every single tangle.
At that point, he looked a lot like Cousin It from the Addams Family. (Pictures are not fantastic…they're taken from my crappy little phone).
I know he's in there somewhere.
Just where?
And can he breathe?
Apparently, yes. Because he's still alive.
Next, we sectioned the hair and tied it up with ponytail holders.
And I snapped his picture. Even though he didn't want me to. So, it's a bit out of focus. And still crappy because it's still my camera on my phone.
But you get the idea.
And then we began the arduous task of taking each of those sections, massaging copious amounts of school glue into them, and using the blow dryer to dry them at gravity-defying angles all over his head.
We didn't stop for dinner.
We didn't even make it to basketball practice for Thing Two.
We just glued and dried. Glued and dried.
We tweaked and twirled.
And in the midst of all this hair-based craziness, I thanked God once again for sending me boys. If I had had to do hair on my little girls, I would not have been happy. I don't have the patience for this crap.
But, he wanted to participate in Spirit Day.
And by God, I was going to make it happen.
Three hours later, we declared it "good enough."
After all was said and done, I said, "Wonder how you're going to SLEEP in those."
His answer? "Don't worry about it, Mom. I'll figure something out."
And he did. He slept on his face.
I must admit that during this process, I was significantly worried about what people might think of me as a parent.
What kind of mother lets her child (much less HELPS him) put Elmer's Glue in his hair to express his individuality?
Finally, I settled into the idea that the kind of mother who does so, is the kind who understands that her child is a unique individual, with strong opinions and beliefs of his own, and the right to express those as long as he continues to be a respectful, compassionate member of society.
Under all that hair and glue, my son is.
And that's Enough.
Side Note: After all that work,
he managed to talk me into letting
him keep his Liberty Spikes
for the remainder of Spirit Week.
Rest assured, though, that now,
he's back to looking like Cousin It.